On 8 and 9 November 2017 we were able to provide extensive information to our customers during the OPEN HOUSE exhibition at EMUGE-FRANKEN in Lauf.
There were several technical presentations, EMO fair news and LIVE presentations on the Punch Tap.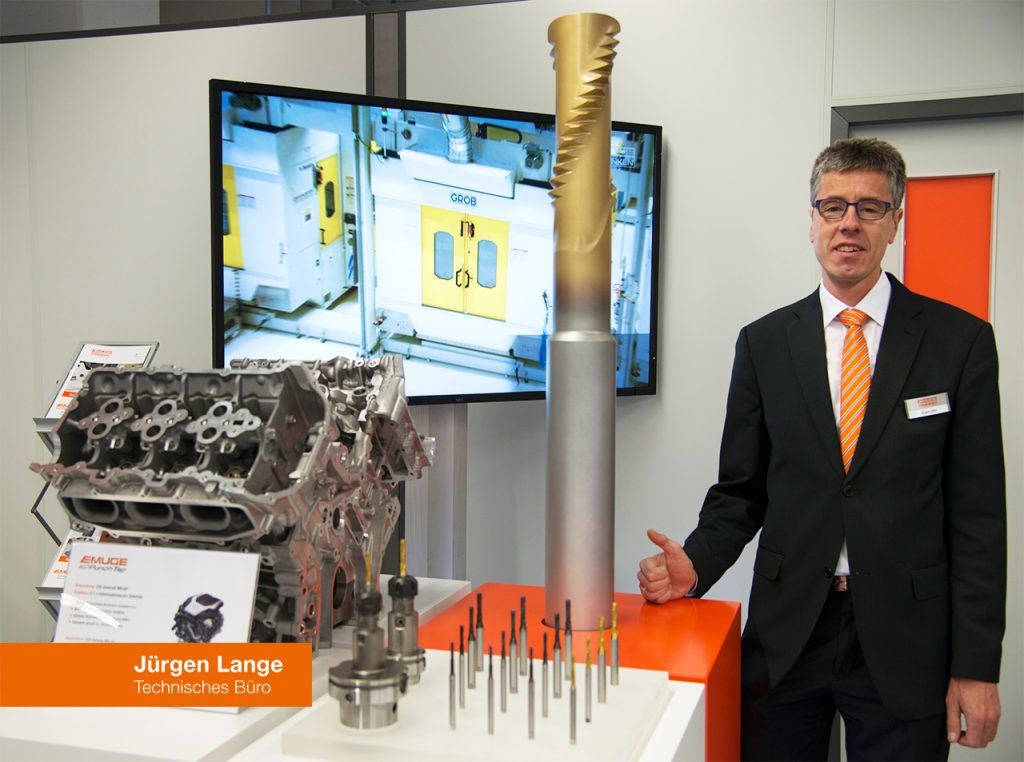 Tool sizes in dimensions M5; M6; M7 and M8 for different customer applications and PT-Synchro adapter versions visitors could touch.
An impressive application example from AUDI, the TFSI-Engine with punched threads was presented.
LIVE- demonstration in our Test-department: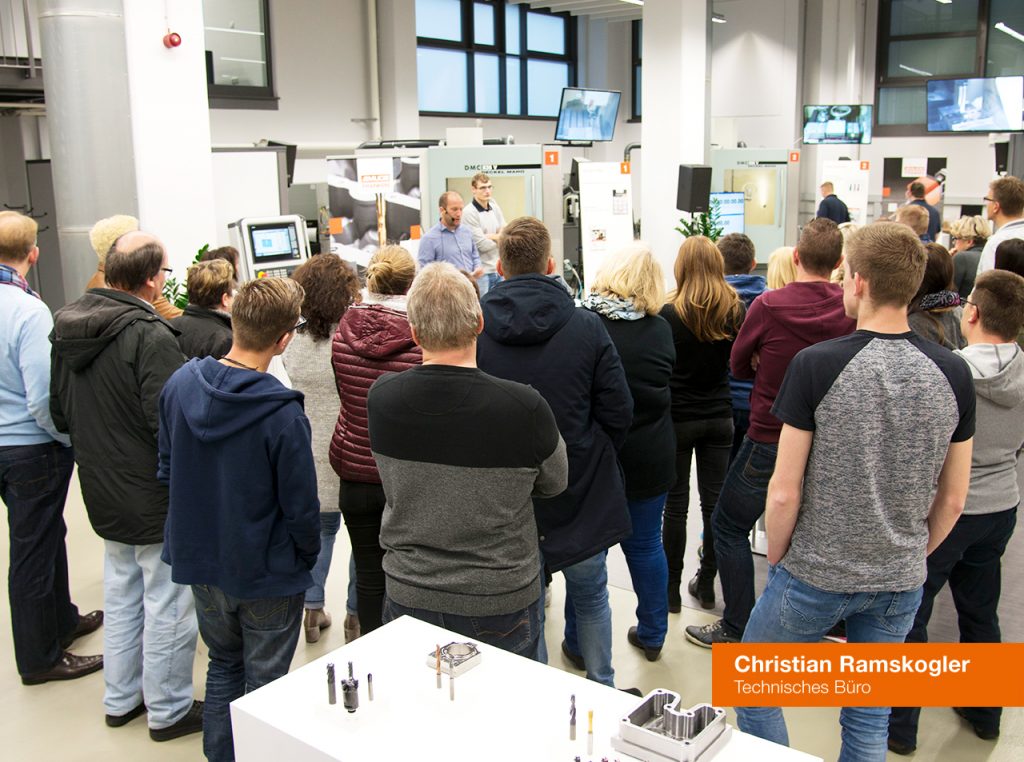 A Live demonstration for customers was conducted in our test workshop. We showed directly at the machine how fast thread production can be.
The Punch Tap was compared to conventional thread cold-forming on CNC-machines.
There was also an update on Punch Tap technology for our internal employees.